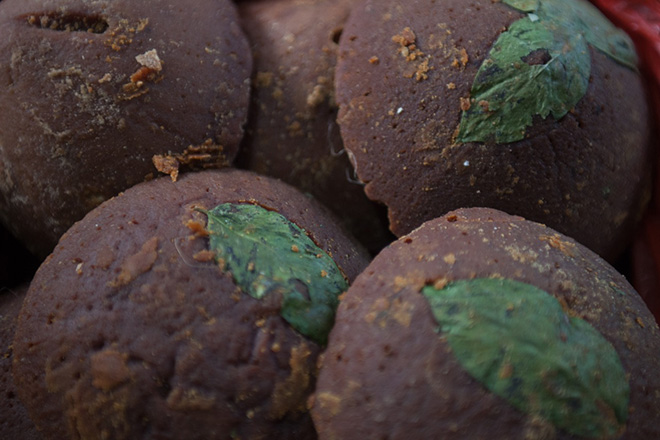 Palm sugar was widely used in Indonesia long before sugarcane reigned throughout Java.
While medical journals constantly warn consumers about the dangers of white sugar, different types of Indonesian palm sugar are potentially a healthier option due to their lower glycemic index and higher content of potassium and protein.
Palm sugar is actually made from the nectar of flowers from different palm tree varieties commonly found in Indonesia, such as coconut, arenga, toddy palm and nipa palm. Most consumers mistakenly think that palm sugar is brown sugar because of its colour, but actually brown sugar is often produced by adding sugar cane or beet molasses to refined white sugar crystals to give a strong caramel flavour. Coconut sugar is usually distinguished by its slightly savoury aftertaste, which comes from the protein and fat content, while toddy palm sugar has a concentrated sweet flavour and a subtle smokey scent. Palm blossoms are usually tapped from mature trees aged between 8 and 12 years. The tapping process requires a well-honed technique; the tapper must slice the surface of the blossom at a particular angle and depth with a specially designed blade, a process which is both tricky to master and highly risky.  Without safety equipment, tappers climb palm trees of up to 30 metres in height to start the tapping process. During the tapping process they are often attacked by insects which have also been attracted by the sweet-scented blossoms.
Nectar tappers typically climb palm trees twice a day, depending on the season. The quality of nectar is typically better but lower in quantity during dry season. Natural ingredients, such as jackfruit bark, mangosteen skin and limestone, are added to the fresh palm nectar to balance the acidity and kill the bacteria. Palm nectar is in its optimum condition for palm sugar-making when it reaches PH level 6 or 7.
After this the cooking process can begin.
The nectar is first placed under a wood-burning stove, a process which causes excess water to evaporate from the fresh nectar. The mixture must be stirred continously for several hours to prevent charred or burnt sugar. When the nectar has thickened and turned a reddish brown colour, it is time to mould the sugar.
The taste of palm sugar is defined by many elements, with nature and craftsmanship playing dominant roles. The characteristic taste of palm sugar also varies from region to region, and many Indonesians tend to pair single-origin palm sugar with specific dishes for an authentic taste.
At Kaum, we take palm sugar very seriously, researching produce from different regions, types of nectar and meeting the people who make it. We source toddy palm sugar and arenga sugar from several craftspeople from various villages in Bali, including Datah village near Karangasem, East Bali, where toddy palm trees grow best due to the intense sunshine and fertile soil. We pay the greatest attention to detail in all of our efforts to source fine palm sugar because it represents a taste of Indonesia's culinary origins whilst supporting small-scale responsible producers.