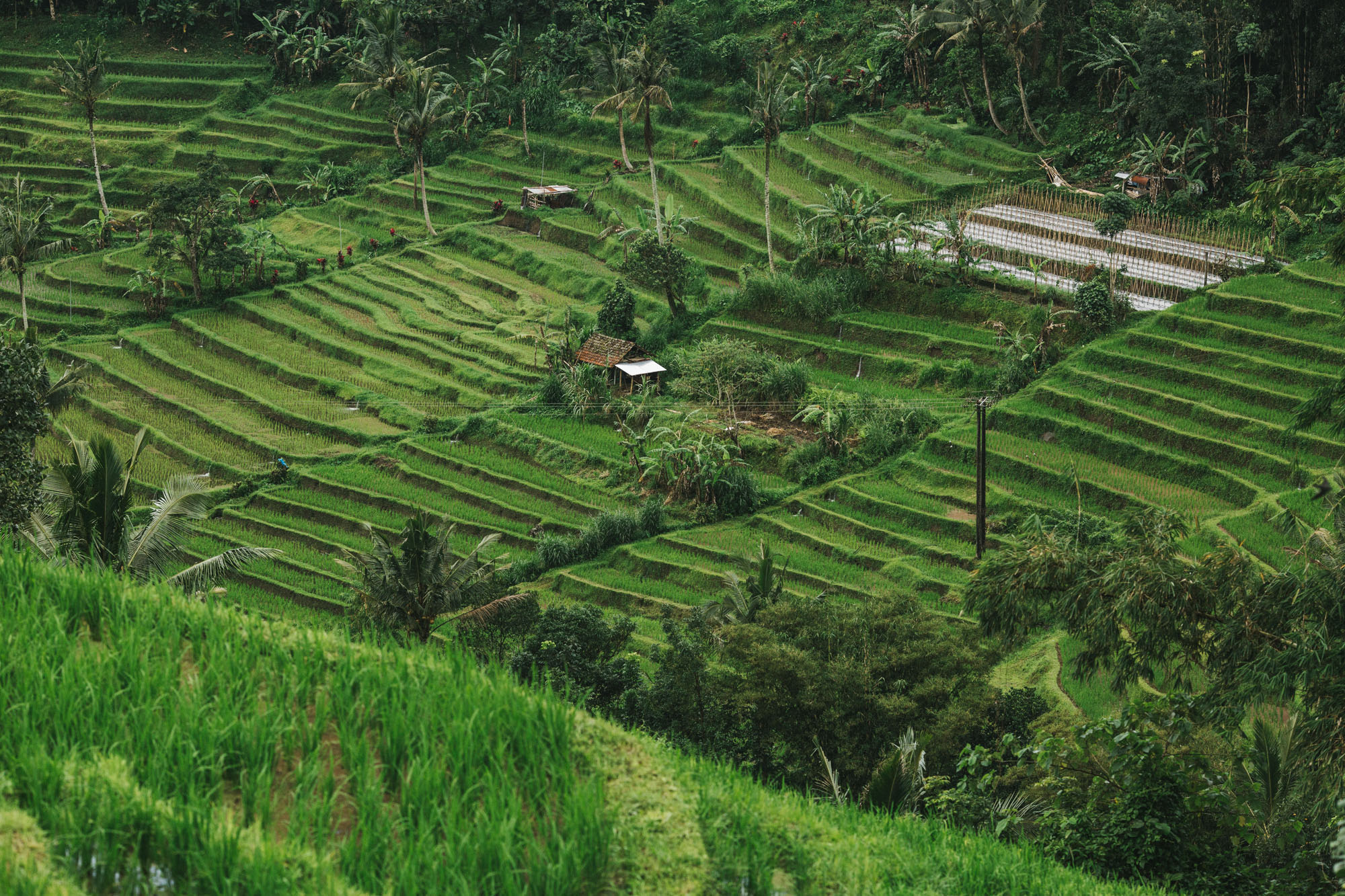 Rice is an essential commodity in Indonesia. Nowadays, most Indonesians think of rice not only as an indispensible component to any meal, but also as a kind of "sacred" staple. But has this forever been the case? Have Indonesians always consumed rice as part of their daily diet?
Rice (Oryza sativa) is not native to Indonesia; in fact it is of Chinese origin. The distribution of rice seeds in North America, Europe and West Asia was the result of ancient wars and trade networks. The grain was first introduced to Indonesia via the trade route between Africa and India, reaching the East Indies in the 9th century. Starting from then, rice culture began to spread organically throughout the Indonesian archipelago.
To understand Indonesia's deep connection to rice, it is imperative to revisit the core values of the country's rice cultivation philosophy which triangulate between religious beliefs, biodiversity, and sustainability. Many small scale-scale rice farmers in Indonesia are struggling to defend heritage rice varieties due to the onslaught of modern agricultural technology that controls seeds and makes use of chemical fertilisers and pesticides.
There are few indigenous communities and farmers that still practice the original techniques to cultivate heritage rice; that is treating it not only as a commodity per se, but also as a statement of their mind and attitude. They use seeds stored in their own traditional system of seed banks and they don't use pesticides or chemical fertilisers. Some of them still even implement ancient agricultural systems which have been passed down from generation to generation. For example, the rice growers of Kasepuhan Cipta Gelar, located around Halimun mountain in West Java, pay close attention to the lunar calendar and star constellations to determine when to commence the sowing season. In other parts of Bali, farmers implement an ancient yet sophisticated irrigation and organisational system called subak. The specialty rice of Adan Krayan in North Kalimantan relies on organic materials specific to the region, such as natural fertiliser from the dung of the free range buffaloes which live in the rice fields during the post harvest period to consume leftover grass and bugs.
Indonesia boasts a whole host of rice varieties grown in different geographical conditions, with the resulting grain from each variety exhibiting its own distinctive traits. Rice in Indonesia can be found at a diverse range of altitudes, ranging from marsh land, lowland rain-fed paddies, mid-land irrigation paddies, and even fields as high as 1000 metres above sea level. Cultivation periods also vary, ranging between three to nine months. The range of geographical conditions and seed types manifest various textures, colours, grain sizes, and aromas. Some seeds are only able to be grown in certain areas, and when these seeds are planted in other areas, they don't generate the same flavour and texture or sometimes simply do not grow at all.
At Kaum, we believe it is extremely important to support both Indonesia's rice biodiversity and the virtuous work of these community tribes by introducing naturally grown specialty rice in our menu. We also take great care to maintain the authentic flavours of Indonesia by applying the right cooking technique and adding spices such as Indonesian bay leaves, ginger and lemongrass to our rice.
We are proud to highlight the taste of magical Bali through its heritage rice. Grown in Jatiluwih, a hilly village in the west part of Bali which is listed as a UNESCO World Heritage Site, the rice we use has been through 15 traditional steps of cultivation without any application of chemicals. Not only is it grown naturally, but Jatiluwih rice is also cultivated paying respect to the holistic spiritual principle of Tri Hita Kirana (the three causes of well-being), creating harmony between people, nature and God.
With a distinctive character in its texture and after-taste, Jatiluwih rice has a medium grain size and is fluffy without being dry, a distinctively Balinese flavour to whet the appetite.